2020 Football, Volleyball and Play Production Awards
The Nebraska School Activities Association (NSAA) is pleased to announce the student recipients of the Fall 2020-21 Nebraska
Chiropractic Physicians Association (NCPA) Academic All-State Awards. Here are the recipients for Meridian. Congratulations!
FOOTBALL
All District Team
First Team Offense
Corin Paul - End - Senior
Second Team Offense
Jesus Nuñez - End - Sophomore
Mario Escobar de leon - Kicker - Freshman
Honorable Mention Offense
Drew Niederklein - Junior
Second Team Defense
Lane Barton - DL - Senior
Keagan Sones - DL - Junior
Dylan Peterson - DB - Sophomore
VOLLEYBALL
Lincoln Journal Star
Congratulations to Ally Kort and Kim Schropfer on making Lincoln Journal Star Honorable Mention All State.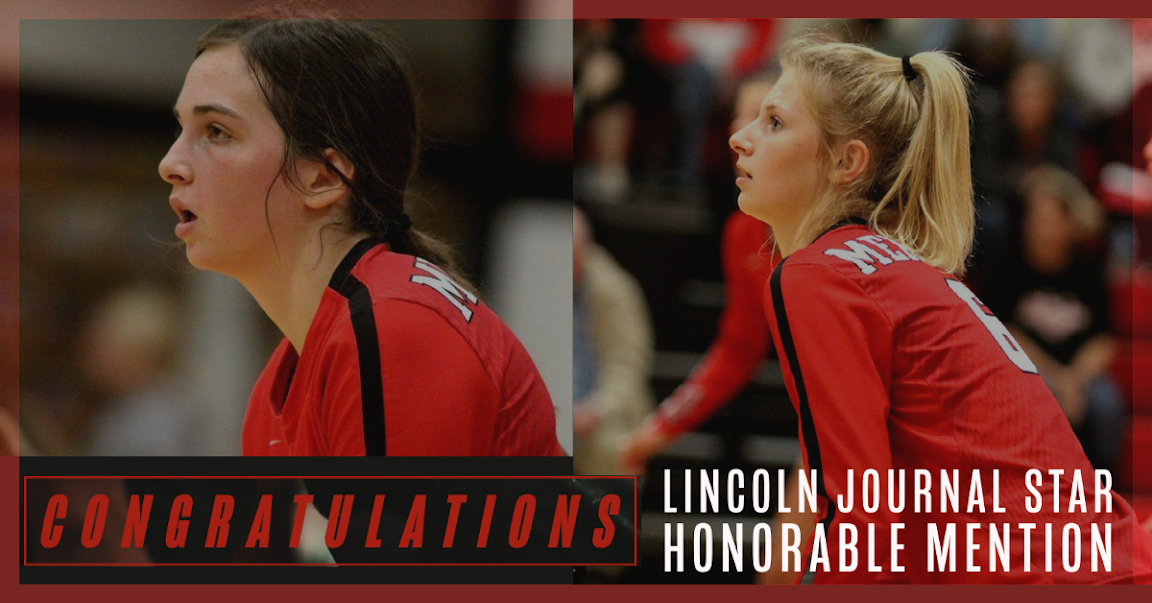 Omaha World Herald
Congratulations to Ally Kort, Kim Schropfer, and Jaala Stewart on receiving Honorable Mention from the Omaha World Herald.